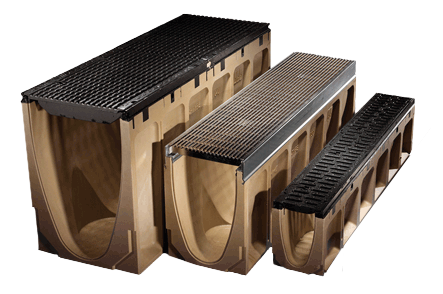 ACO Drain systems consist of factory manufactured modular channel units made from corrosion resistant Polycrete

channels, together with grates from a variety of materials for all loading applications.
ACO Drain systems are available in 50mm, 100mm, 200mm and 300mm internal widths, and are available with a built-in slope for up to 40 metres of continuous slope.
The ACO Drain brand is segmented into different product types – dependent on use.
In conjunction with a comprehensive, quality product range, ACO supports its business with technical sales support, and world class customer service.